More than 20 years ago my wife and I moved from the cold Netherlands to Spain. I traded in reptiles and snakes back then, but soon I also started breeding feed animals. Crickets, mealworms, cockroaches, up to 25 species. Growing into one of the largest life-food suppliers in Spain, we had to optimize our insectfarming systems. Every day, we are busy to supply many satisfied customers with live insects via Reptimercado. In the coming years, however, we will endeavor to support the insect breeding for human consumption by sharing our knowledge and to give the market a boost.
If you want to know more…..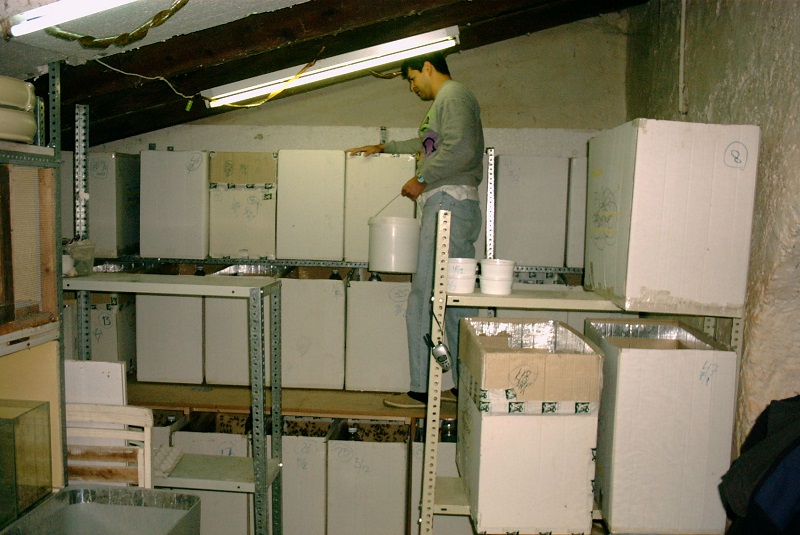 In the beginning I started breeding insects to feed my own livestock.  Just producing 20.000 to 30.000 crickets a month breeding in small plastic or cartboard boxes.
My clients were very exited about the quality and soon I was supplying throughout Spain and Portugal.
Specialization in crickets
Most demand was for crickets in different subspecies, so we improved our breeding methods quickly. This has led us to market our own Insecnology Breeding System (IBS), an optimized system with guaranteed high yields. In the meantime, we already fully equipped the first customers with this system and they are up and running.
In addition to instalation of the hardware, insectfarmers must stick to tight daily protocols and schedules to achieve the desired result. Insect breeding looks easy but a lot can go wrong. We help with the start-up, but will also provide advice and guidance later on. If you want to know more, contact us for an offer without obligation.
Various Insecnology projects in Europe have been started and there is already a lot of insectproduction. This year we will finalize a large insectfarm in Spain and start one in the Netherlands. Worldwide we see the development of the insect industry accelerating and the legislation is being modified so that it is all possible. We are at the beginning of a new era in which sustainable food will gain the upper hand. We are convinced that insects will play an important role in the future in relation to world food needs.

"Entogourmet produces crickets and mealworms on a large scale, this project has been developed in collaboration with the IBS System."

"For more than a year JoyBugs breeds locusts from the IBS System, we can proudly announce that they are scaling up."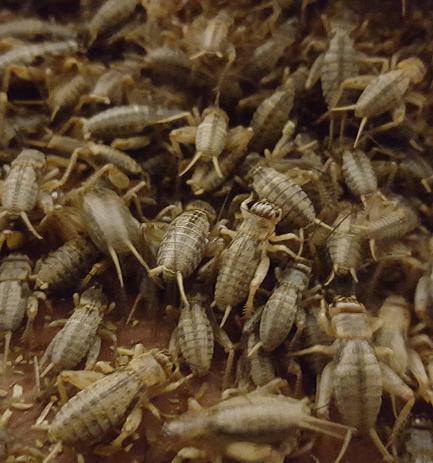 SixFeeds Blijswijk
"This summer a cricket farm will start in the Netherlands, the IBS System is at the base."